What is the perfect wedding reception?
Over time you get to learn that everyone has different tastes and ideas. This applies to almost everything in general life; clothes, food, cars, holidays, music! The list is endless. That's why we find the best question to open our meetings with newly engaged couples is 'tell us how you envisage your perfect wedding reception?'
When we ask this question, it immediately opens up the vision that each happy couple has for how they want their day, their way. From what food they would love to eat, down to the music they want to dance their first dance to, we get to find out what each couple loves which enables us to help them build the perfect wedding reception.
Being the in-house caterer at the beautiful Yeldersley Hall , we get to meet couples who are drawn to this fantastic venue for the fact that they are allowed to set out their perfect vision due to the Hall acting as a blank canvas. Andrew, who owns this amazing venue, prides himself on allowing his clients to style the Hall however they want so they create their day in their very own special way. We get to be involved in this creative process by helping design individual menus with all the couples we meet so that they are all tailored to everyone's tastes, making it truly memorable wedding reception for every guest.
Because we work closely with a local bar company, we are also able to help with the drinks side of the planning too. Chris Peach at 'Bars 4 U' gives couples the option to tailor their drinks that are served on the bar throughout their day. From Craft Beers to specialist Gins, they offer a bespoke service should guests want that option.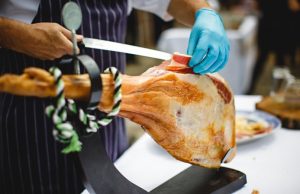 We have a list full of local amazing suppliers who we work with and more importantly trust as we pride ourselves on delivering the fantastic, unique and one-off wedding reception that couples want to remember forever, meaning we only work with the best. From Cake makers to Florists, Photographers to Stylists, whatever you have dreamed about to make your wedding day amazing, we can help.
For more information please get in touch.
SaveSave
SaveSave
SaveSave
SaveSave
SaveSave
SaveSave
SaveSave
SaveSave
SaveSaveSaveSave
SaveSave
SaveSave
SaveSave
SaveSave
SaveSave
SaveSave
SaveSave
SaveSave
SaveSaveSaveSave
SaveSave
SaveSave
SaveSave
SaveSave